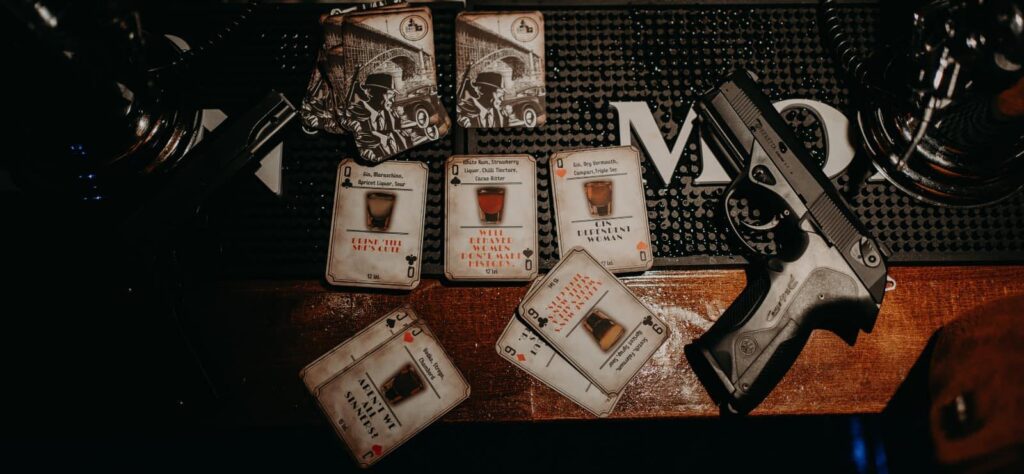 Locația aia nouă, WOW si OMG
cu peste 20 de ani de experiență adunați în fiecare pahar. Imagine that! Or better. Give it a SHOT!
Shot dupa Shot. Până uiți de gânduri. Pentru nopțile care nu se mai termină… Pentru zilele în care vrei un strop de dopamină
D'alea bune, da' afli după ce le-ncerci. But don't mix them with Decisions! Only with other Shots.
Daaa! Do Play with the Menu!
Dăm la schimb Shoturi pe Vicii. Simplu. Îți laşi la noi viciul şi ai toate şansele să pleci beat de fericire! Depinde cum îți joci cărțile. Wink! Wink!
OFICIAL we shaked hands anul ăsta pe 4 Martie.
Și de atunci ne întrecem în rânduri de shoturi și povești nebune de weekend împreună cu VOI! 
Ne vedem acolo!